I was driving through a neighborhood last week ping off some real estate information and one house caught my eye. Instead of decked out for Halloween this house was decorated with pumpkins, sunflowers, and scarecrow.
What I loved was that they keep the decorations neutral so that they could leave the decorations up for Fall, Halloween, and Thanksgiving.
It gave me an idea to start looking for pumpkin decorations that go from Halloween through Thanksgiving. Thought I would share what I found.
These next few months is a great time of year to sell a home. For more details on the benefits of selling and buying in the next few months click here.
I love these gold pumpkins. Not just because I love gold, but because to make these pumpkins they did not even require a glue gun. All you need is pumpkins, washi tape, and scissors. These could easily be made in an hour or so while watching a favorite movie, or TV show.
The next one I found it very simple and easy. Love the polka dots.


Look at these cute little pumpkins with ribbon to add some festive color to a table arrangement.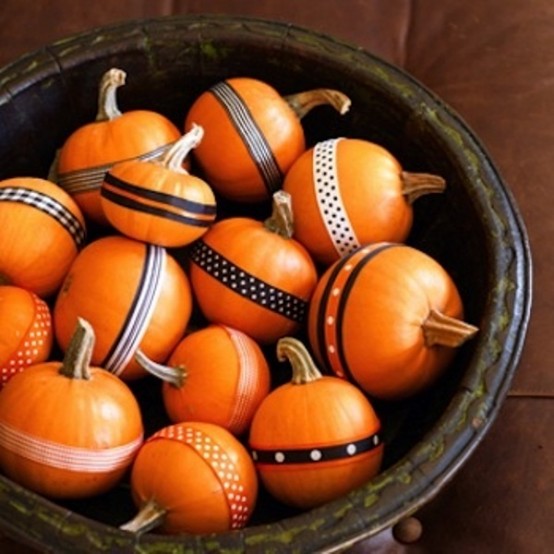 And for those of you who like to purchase your project already done.
Check out these fun fabric pumpkins.